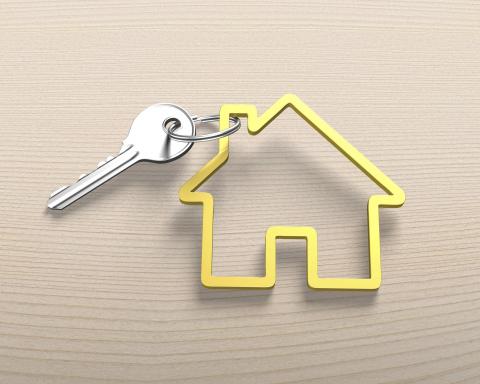 02 Jan

Top 8 Signs You're Bound to be a Log Home Owner

You Enjoy Nature and the Outdoors

One sign you are bound to be a log home owner is you are constantly looking for every opportunity to enjoy nature. Nature is your favorite place to be with less lights, less people, less traffic, and a great sense of serenity. Being in the outdoors allows you to think and expand your perspective of your day to day routine. It also helps to spur your creativity in finding solutions at work and home. You find a great sense of renewal outdoors, and you especially love the endless opportunities to hike, fish, swim, kayak, and explore nature. Nature and the outdoors is your way to rejuvenate, and you can never seem to get enough of it!

You Love a Good Excuse to Get Away
Vacations are what you are all about! You love getting to go to a place you love and simply relax. Whether it is for a quick weekend trip, an extended stay, or a permanent residence, log homes are the perfect retreat from the world. It is a home away from home, where all you do is play! You can do whatever you want, eat whatever you want, and enjoy a much needed break. Vacationing the log home way is easy to do at any time of year, summer, fall, winter, or spring. A log home is your ticket to a vacation any time you want!

You Love Spending Time With Friends and Family
Family and friends are the most important part of your life. You love to spend as much time with them as you can, and you are constantly looking for opportunities to get everyone together. Cabins happen to be a popular place for friends and family to gather. With endless activities and recreation, there are lots of opportunities to do fun things and enjoy each other's company. Nothing beats spending quality time with your close friends and family at a cabin. Spending time with friends and family is the lifestyle of log home owners.

You Love a Good Deal
You are a magnet to good deals! Saving money is important to you, along with getting the best quality for the best price! When you find a product that is high quality and cost-effective, you can't help but jump on the opportunity. In the process of deciding whether or not a log home is in your future, it will be hard to avoid the reality that Yellowstone Log Homes offers the best priced log homes for every budget. You won't be able to resist!

You Love the Look of Log Homes
You cannot help but love the look of log homes. With a mix of modern and rustic, all-rustic, or all-modern, log homes have a majestic aura of its own you cannot deny. The saying 'Home is where the heart is' is especially true for log homes. Made of natural elements and materials, the authentic look of log homes make all your design tentacles go crazy! If circumstances allowed, you would build a log home in a heartbeat, just because of the timeless and classic appearance all log homes radiate.

You Are a Frequent Cabin Renter
You find that you already rent a log home in the same location at least one or more times a year, and you thoroughly enjoy it. You know that if you owned a log home you would get more opportunities to use it, and it would definitely be worth the investment. Sometimes as a log home renter, you worry if your favorite cabin will be available during your vacation. As a log home owner, you will never have to worry if your cabin will be available, because you own it! As a frequent log home renter, you are just one step away from owning a log home.

You Are Always Looking for a Profitable Investment
You are the type of person who is always looking for an investment, or a way to supplement your income. In the past you might have done small jobs on the side to make a little extra cash, but ultimately you've tried to find investments that require the least amount of time and energy to be profitable. If this sounds like you, building and renting your log home as a vacation rental might be a great option. Gorgeous log homes built in a prime location can 1) help you quickly pay off your log home, and 2) quickly start making money on it. Check out Yellowstone Log Homes affordable log home prices that will make your investment worthwhile.

You Have Always Dreamed of Log Home Ownership
Owning a log home has always been one of your big dreams. Growing up you were always enthralled by the idea of log home living, and as you have grown older the idea becomes more and more appealing. After all, once you have experienced what it is like to live in a log home, it will be a hard idea to shake. All you need to do is convince your family it should be their dream, too.

Final Word
If you have come to grips with the fact that log home ownership is in your destiny, then it's time to start the planning process early! Check out our best log home floor plans and package options today, and give our log homes salesmen a call for pricing details at (208) 745-8108!