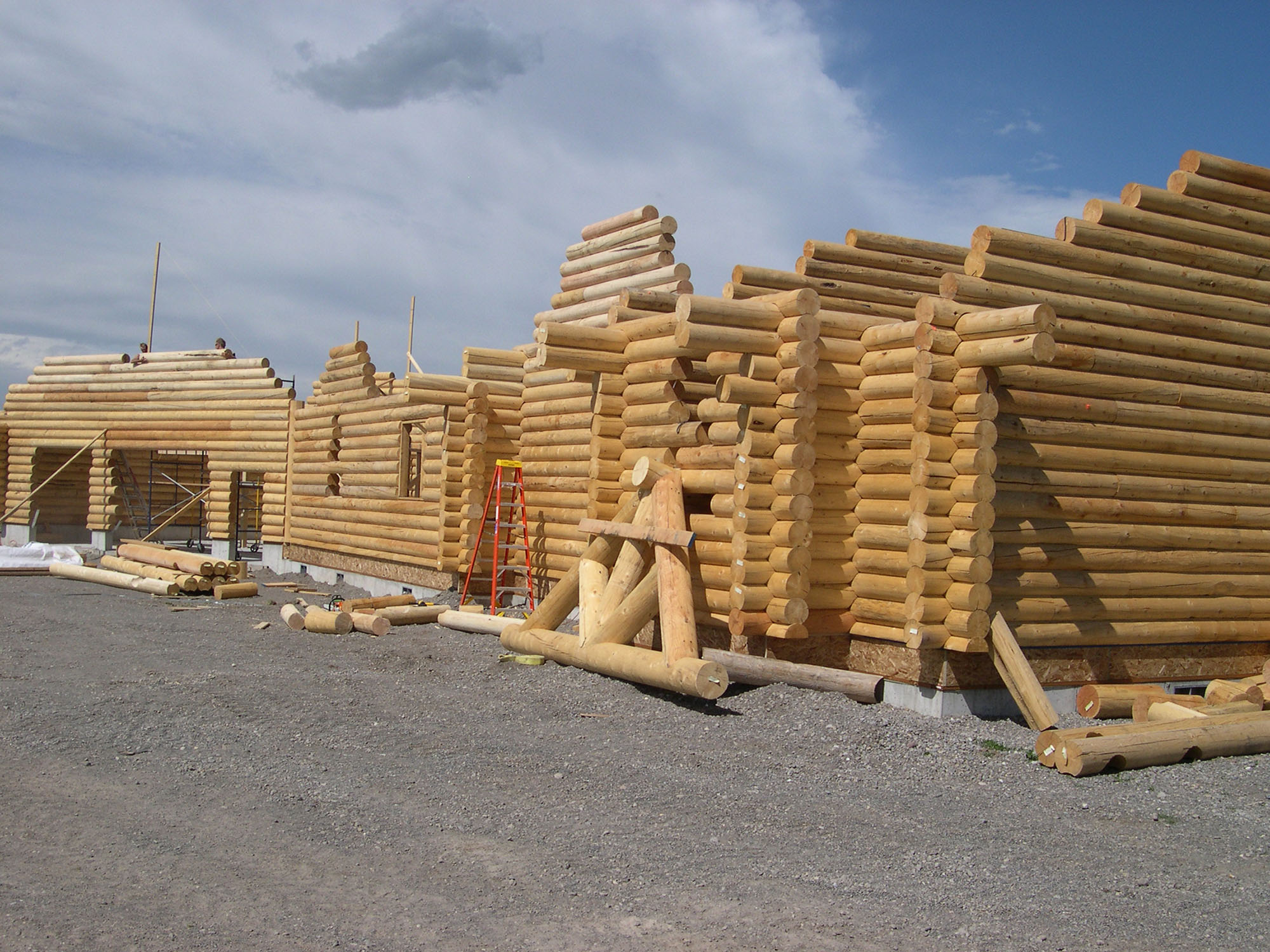 02 Jan

Benefits of a Log Home Kit

At Yellowstone Log Homes, we know how stressful planning, designing, and building a home can be. To make the process of building your dream home as easy and enjoyable as possible, we offer our log homes in kits. Building with a log Home kit is convenient, saves a lot of money, and has many options for you to personalize your home.

Convenient
Yellowstone Log Homes prides itself in getting customers their dream log home as quickly, efficiently, and affordably as possible. The first step of building a log home kit is selecting a floor plan. Yellowstone Log Homes has a variety of floor plans to choose from – each with different features, number of rooms, bathrooms, and square feet.

There are so many varieties of home styles and layouts that you can choose from, there will be a floor plan to fit your lifestyle needs. Floor plans are great as they save you months working with an architect figuring out a design plan from scratch. You won't have to spend weeks researching the perfect wood to use and even longer finding your wood supply. When you select a log home kit, we assure all the material provided by Yellowstone Log Homes is of the highest quality timber and perfectly prepared for use.

High Quality
All log home kits come with grade stamped logs milled from dead standing timber. We use dead standing timber to ensure the wood is already dried and the environment is not negatively impacted. The logs are further dried at our mill to prepare for construction and prevent any expansion or warping. Each log is carefully treated at our mill ensuring the log homes won't be negatively affected by weather, termites, or other wood-eating pests. Despite all this careful, time consuming preparation, we are proud to offer top of the line wood at affordable prices.

Affordable
Perhaps the greatest advantage of building with a log home kit is how much money you will save. As mentioned earlier, Log home floor plans have already been expertly engineered and designed so there's no need to hire an architect. This won't only save you a ton of time and effort, but also a few thousand dollars on architect fees.

When selecting a log style for your log home, choosing cabin appearance, rather than standard appearance, and milled logs with smaller diameters will save you the most amount of money. Milled logs are cut in bulk, saving us time in the milling process and making the material cost a lot cheaper for you. Selections like this will help you easily find a kit that fits your budget, no matter the size. Log kits come ready to build and each log cut to fit perfectly in place, making it so easy to build that many customers choose to build the home themselves. Building a log home on their own saves an incredible amount of money compared to hiring a contractor.

Ready to Build
No matter which log style or floor plan you choose, each log will already be perfectly cut to fit in its place, all the contractor has to do is follow the layout and stack the right logs in place. The kits are so easy to build that many of our customers choose to build the home themselves, an eye-opening experience for amateur builders.

Everything Is Included
All the materials included in your log home kit are shipped to you, choose your location in the United States or Canada, and we'll deliver everything right to your intended building location. Logs and beams will be shipped to you along with other materials, depending on the package purchased, to build your home. A premium package includes all logs and beams, screws, exterior stain, caulking, and porch or stair materials. An elite package includes all the above including materials for windows, roof, rafters, windows, floors, and exterior doors.

Customize
Not all log homes are the same, even when built with log home kits. Each kit comes with different style options to personalize your look. The first feature you can personalize is the eight different log styles you can choose from. Log style is important as it creates the overall style of the home – logs are made to enhance the rustic, contemporary, or handcrafted style of your home. The log style also determines the style of interior walls, half siding creates smooth interior walls.

You can also choose the size of the log you will build with. Various styles are available with log diameter sizes ranging from 6" to 18" depending on the log style. Along with log style and size, a log home kit allows you to choose the exterior stain color of your log home. Stain color – there are so many stain color options to paint your log home. You can select various stain options to make your home a neutral, light brown color or dark brown. The stain color completely changes the look of your log home, and can even make two similar log homes look completely different.

You can also customize your log home kit in any way you like! Because the rest of the home is already planned out in the floor plan, it's very easy to make custom adjustments. It's possible to add custom beams, insert a rock wall, or even change a room layout or add an additional room easily and cheaper than designing from the ground up. You can create a one of a kind look while still having the conveniences of a prefabricated log home kit.

Anyone looking to build a log home needs a log home kit to make sure they have the highest quality, easy to build, personalized, and affordable home. Yellowstone Log Homes will work side by side with you to make your dream log home a reality. Contact us at (208) 745-8108 for more details on log home kits, floor plans, and budget friendly kits.