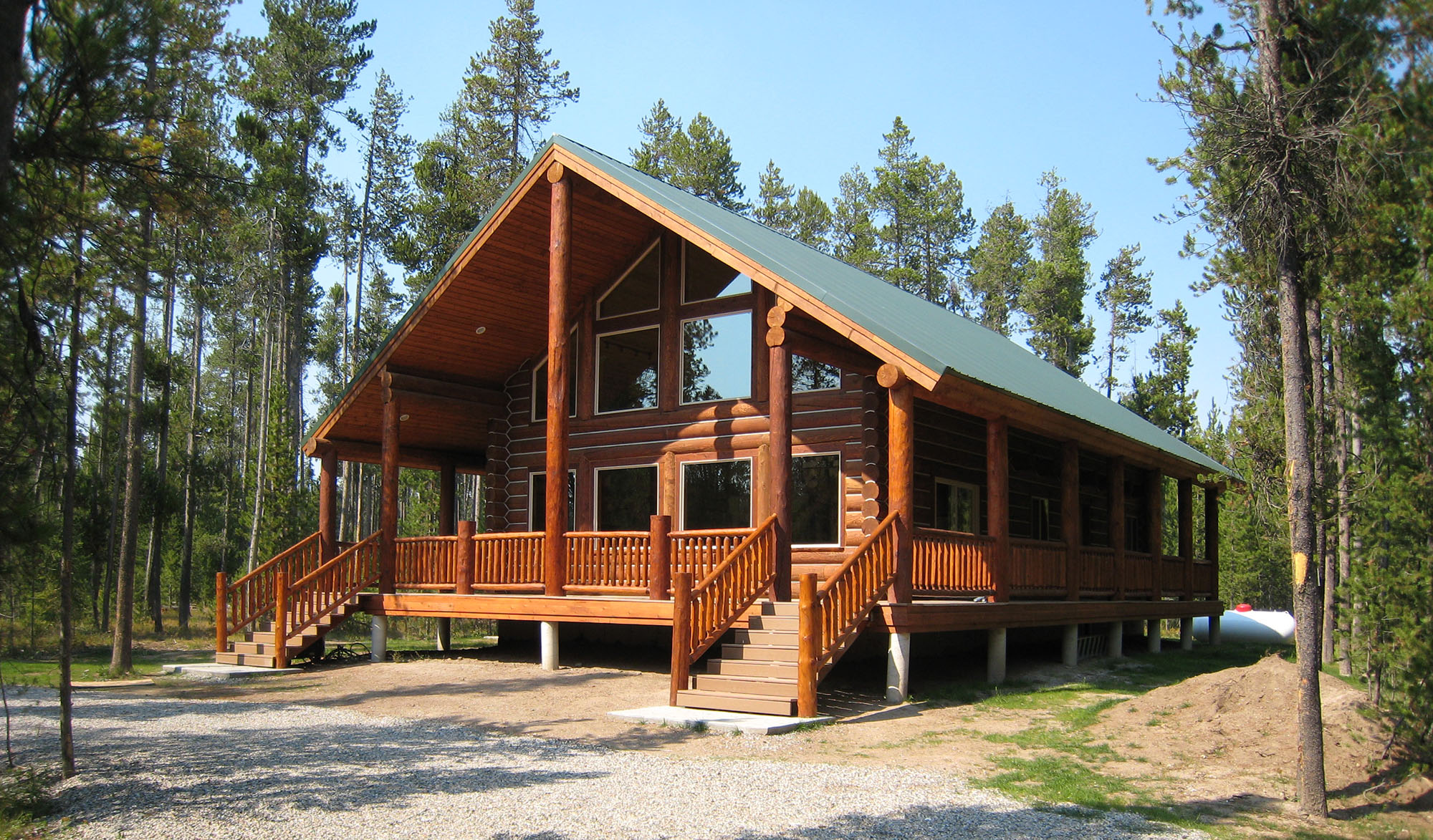 02 Jan

7 Myths About Log Home Ownership

Have you ever wanted to build a log home, but never thought you would get to that point? Maybe you've felt discouraged thinking you had to fit a certain set of characteristics before owning a log home would even be a possibility. Or, maybe you've heard less than positive things about log home ownership, deterring you in one way or another.

If you or your spouse have some reservations about log home ownership to one degree or another, it's okay, but keep in mind myths and misconceptions about log home ownership aren't always as they seem. In this article, it is our aim to dispel any rumors or myths which might be deterring you from log home ownership. For additional information, give Yellowstone Log Home a call at (208) 745-8108 and speak directly with a log home specialist!

Myth 1: You Have to Be Filthy Rich

While some view owning a log home as the ultimate symbol of wealth and luxury, the truth is you do not have to be filthy rich to own a log home. Log home ownership isn't limited to only those in a certain tax bracket. Whether you are rich or not, building a log home is possible for every family.

There is a log home plan for every budget. You don't have to be filthy rich to own a log cabin. All you need is a desire, and we can help make this happen for you! Here are some cabin floor plans, which can be modified to your needs and budget.

Myth 2: You Will Have a Hard Time Finding Home Insurance

In general, insuring a log home is about the same as insuring a conventional home, but not 100% of the time. The location and proximity of your log home to a fire station or a fire hydrant does matter. If you choose a piece of property far from either of these, rates will vary based on access to emergency services. Since log homes are wood, and wood can burn easier than other materials, some customers may have to go to a different insurance company to get them to insure their remotely-located cabin.

With that being said, it is rare to have any problems. In all our years working with customers across the United States and Canada, we've never heard of a customer who had a difficult time finding insurance, even if their cabin is in the middle of nowhere.

Myth 3: You Have to Go Into Massive Debt

While it is normal to take out a loan to purchase a new home, it is a misconception to think you must go into massive debt. If you are wise with your wants and needs, you can build a log home within your means and still maintain financial security. Whether you can afford a log home as your primary or secondary residence, there is a log home plan for every budget without needing to go into massive debt.

With log home building, there are also many ways you can save money when on a budget. You can be your own contractor, and take part in the construction or assembly process. You can purchase property when land values are cheaper, and clear the land yourself. You can choose a simple cabin floor plan, easy for any crew to assembly in a short amount of time. Most of all, you can exercise financial discipline to avoid excess luxuries or upgrades which may lead to regrettable debt. If you stick to a goal and a budget, building a log home is possible without an overburdening debt.

Myth 4: Building A Log Home Is More Complicated

Building a log home, actually, isn't overly complicated. It does differ from traditional home construction in a few ways, which requires some familiarization, but it is not overly difficult. If you choose a "pre-cut package," all of the logs will be pre-labeled for your assembly. Most other log packages will come with only some logs labeled for specific locations in the house. The rest of the logs are random lengths, so the majority of the pieces can be used in different locations throughout the log house.

Once the log home is assembled, the rest of the construction is pretty standard. For additional help, Yellowstone Log Homes does offer customers a "Construction Guide" for those who buy our packages. Virtually, anyone can assemble a log home, whether they have done so before or not. Keep in mind, the simpler the floor plan design, the faster you can build it.

Myth 5: Building a Log Home Will Take Too Long

While each homeowner's experience is different, log home construction generally does not take longer than a conventional home. The time it takes to "turn key a log home" (go from foundation to carpet installation) can vary from as little as 4 months to over a year. The timetable just depends on the crew size, experience, location, and the log home's complexity. Below is a generalized breakdown of the timeline.

Lead time for average milled log home kit (4-6 weeks)

Lead time for handcrafted log home kit (3+ months)

Average Log Home Completion (4-12 months)

Once an agreement has been reached, the average milled kit will have a lead time of 4-6 weeks. If you have ordered a handcrafted home kit, or a larger milled kit, keep in mind these will take longer than the average log home. Handcrafted kits can take 3+ months.

At Yellowstone Log Homes, the average Wyoming package with a good crew averages around 8 months to turn key. Again, larger more complex homes can take longer, and simpler homes can be faster. One builder who builds a lot of our homes is able to turn key a Wyoming level log home in 4 or 5 months, but he is more of the exception. If you are worried about the timeline, be sure to discuss the matter directly with your builder.

Myth 6: Log Homes Hurt the Environment

This myth is spread around simply due to misinformation. Did you know most of the logs Yellowstone Log Homes uses are cut from dead standing timber? Dead Standing trees are already dead before being harvested from the forest, and only a limited number of healthy "green" trees are cut down in the process.

Green trees are actually avoided, due to the simple fact they cause more settling issues once the log home is built. By collecting and using dead standing timber for log homes, we can not only cut down the overall cost of the log home, but we can also help to prevent forest fires.

Myth 7: Log Home Maintenance Is Not Worth It

If the log home is well built, maintenance should be quite manageable, and is completely worth it! It's just a different type of maintenance some aren't accustomed to doing. Semi-annually, either in the fall or the spring, you'll need to assess the exterior of the log home and check for any signs of weathering on the logs or chinking. This can be done when you get back from the lake, finish a beautiful morning hike, or after you've filled your freezer with fresh fish. Sometimes maintenance is necessary, other times it will not be.

Generally, only every few years the exterior of the log home will need to be restained or have new sealant applied to preserve the outer appearance. Lighter stains will need to be applied more often than darker stains, as darker stains tend to last longer. It really just depends on the type of stain used, the stain color, the location of the cabin, and what elements the log home is exposed to on a frequent basis.

Log homes need regular maintenance like every other home, but the maintenance is really no big deal, especially when it allows you to live the lifestyle you've always dreamed! If log home maintenance is the biggest thing scaring you away from building a log home, give us a call today at (208) 745-8108 and we can provide more info if needed, and put your mind at ease!