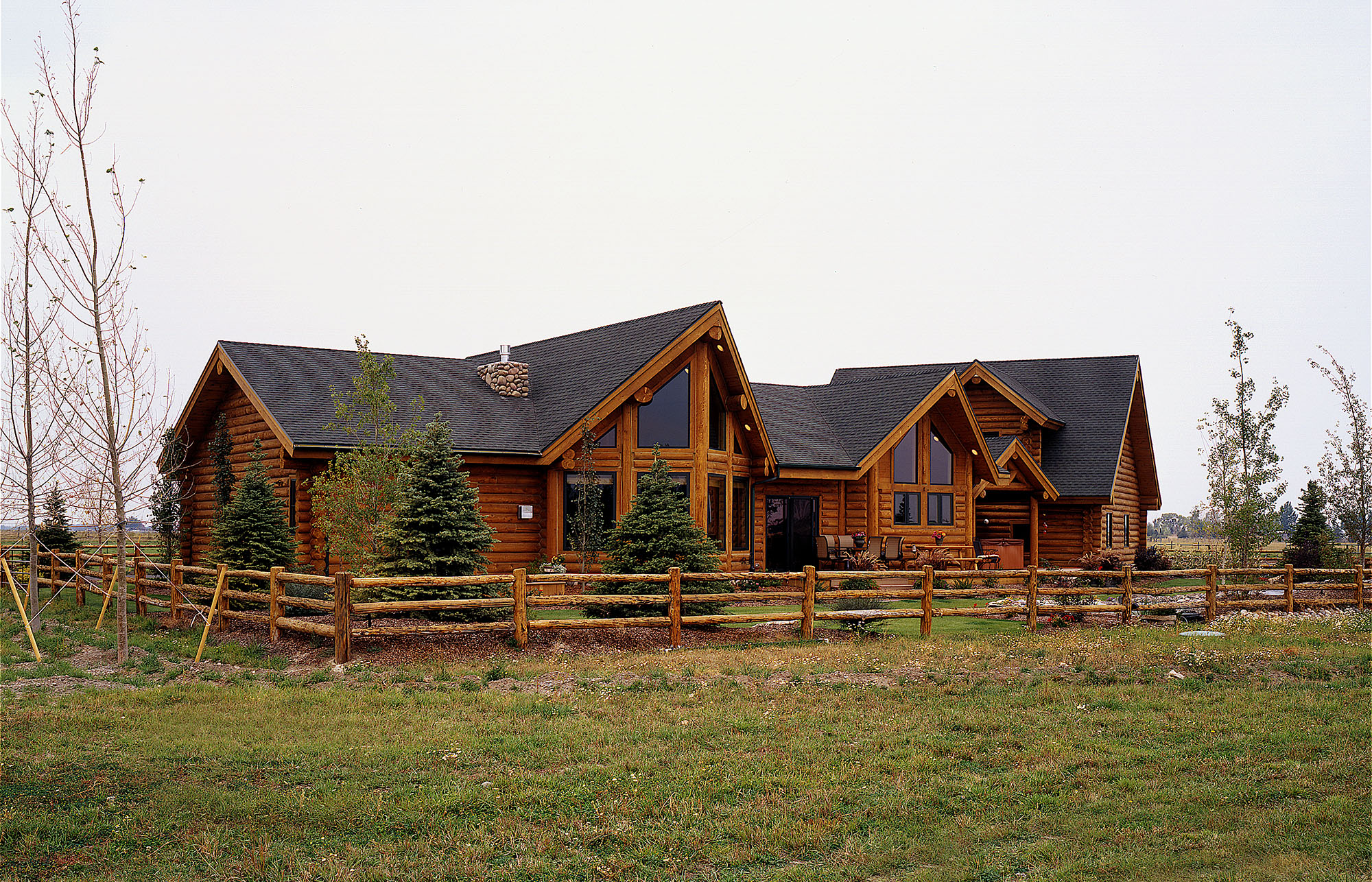 02 Jan

Recommended Log Home Builders

Are you are in search of a reputable log home contractor to build the home of your dreams? You are in luck! As one of the largest log homes manufacturers in the United States, Yellowstone Log Homes has dealers in many locations near you. If you are in search of a log home contractor in Southwest Colorado or Northern New Mexico, Ute Country Homes is one of many of our qualified dealers.

Ute Country Homes

Bill and Don Van Gundy are two brothers who have been building log homes together since the 1960's. Over the years Bill and Don were able to gain experience building every imaginable log home you could ever dream of. Each found great satisfaction in the completion of a log home and making their customers happy when it was completed. Log home building quickly became a passion and a lifelong career for the Van Gundys. Ute Country Homes was opened in 1990 by Bill and Don Van Gundy, and has since thrived by building the best quality log homes available.

Colorado Log Homes Contractor

Previously located in South Park, Colorado, Ute Country Homes relocated to the Pagosa Springs area in 2009. One of their most recent log home projects has been for a retired couple in Pagosa Springs. After building a 2000 square foot log home for the retired couple, Bill Van Gundy said, "They were just tickled to death with it. In fact, they encourage us to bring prospects through to look at their home." Another project Ute Country Homes just completed last year was for an executive for American Airlines. The man and his wife live full-time in Pagosa Springs, Colorado, but he commutes to Dallas for work. "Again," Van Gundy said, "they are the happiest they can be to have us bring clients and prospective clients by to show their house off. It's the best advertisement we've got."

Quality Log Homes

Offering customers quality log homes has been a major priority of Ute Country Log Homes over the years. "We have settled on Yellowstone Log Home's product, because we feel it is the best quality for the money. We spent a lot of time on making that decision," Van Gundy said. Ute Country Homes builds about one to two log homes each year for their customers. By taking on only a few projects each year, Ute Country Homes is able to focus on building quality log homes and not get spread too thin on projects.

Most Popular Log Home

One of Ute Country Homes most popular log homes is their Little Bear log home. "The Little Bear just seems to be popular with everybody," Van Gundy said, "they just like that. They like the look, they like the way it is laid out, and especially if you put it over a full basement, you can walk out." With many beautiful mountains and hilly areas where Ute Country Homes builds, Bill Van Gundy said walkout basements are really popular for taking advantage of the views. Second in popularity is the Wyoming floor plan. Due to its convenient layout, with everything located on the main floor, its appeals to older people, as well as younger.

Affordable Log Homes

If you are looking for the most affordable log home, the Wasatch floor plan with full stairs is most preferred by customers. Van Gundy said the Wasatch floor plan is a favorite for a lot of people, but the Wyoming log home is also affordable. "You can't hardly build a stick frame for what we could do," Van Gundy said. "Wyoming comes to 3100 square foot, with a full basement, either of which Mid Range Finishes, and the turn-key price still comes in under a $175 a square foot."

Exceeding Expectations

Ute Country Homes is ready to build your next log home. Exceeding customers expectations for more than two and a half decades, building high quality log homes is what Ute Country Log Homes does best. When asked what their favorite aspect of working in log home construction, Bill Van Gundy said, "Just completing a project and dealing with people who are tickled to death to be in their log homes. In fact, with the exception of one person, all the people that we've ever built a log home for are still friends of ours. I just really enjoy that." If you are looking to build a log home in Southwest Colorado or Northern New Mexico, Ute Country Log Homes can be your contractor. Learn more about Ute Country Homes.