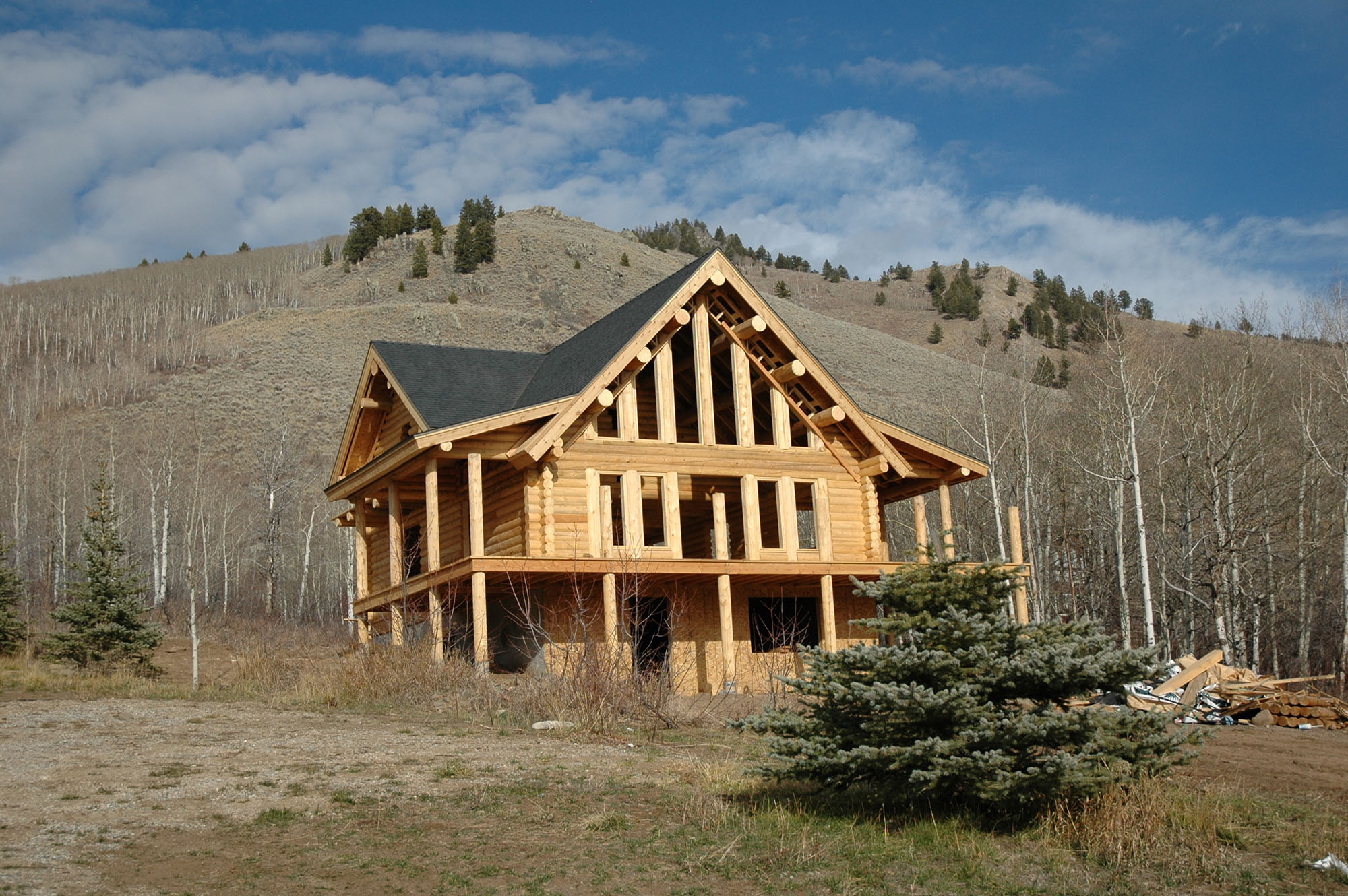 02 Jan

Process of Manufacturing A Log Home

America's Largest Log Home Manufacturer
Yellowstone Log Homes family has been in the business of log home construction since 1962. Our custom log homes and log home kits are prepared at our facility in Rigby, Idaho with excellent workmanship. Our logs are shipped to us from all over the west, but recently the majority of our logs have came from Southern Utah. A lot of our lumber was previously purchased locally in Island Park, but due to its close proximity to Yellowstone National Park, our company has looked to other sources.

As an environmentally-conscious company we are efficient with all our building materials. The majority of our logs are cut from dead, standing timber found in the forest, and all of our sawdust and firewood is resold. Our company is efficient, and almost everything is recycled and reused. Learn more about the construction process of our log homes below.

Log Home Manufacturing Process

Step 1: Dead Trees Collected & Shipped

Yellowstone Log Homes prefers to find already dead, dried logs, since they are better for building and for the environment. Lumber is unusable for log cabins when the logs are wet and alive, because the lumber later shrinks when it dries. Log homes built with wet logs will shrink and lower down due to settling. Our company seeks standing dead timber in order to minimize settling.

Collecting dead trees also prevents forest fires and is much better for the environment than cutting live trees. After all the dead trees are collected from the forests, they are then put on a semi, similar to what most people often see travelling down the freeway. The lumber on these semis are then shipped to the Yellowstone Log Homes manufacturing plant in Rigby, Idaho.

Step 2: Log Preparation

After the lumber is shipped from all over the west, the lumber is prepped and primed upon arrival. All the logs are unloaded from the semi-trucks with one of our unloading machines, and are then sorted into different categories at our saw deck. Each tree is sorted by length and diameter, so the longer trees are together, the trees with the 6 inch and 8 inch diameters are separated, etc.

If by chance logs do come in that are still wet and green, we peel the bark off to speed up the drying process. It is common for this drying-out-process to take five years or longer in order to meet our stringent requirements. Trees will sit to dry out for at least five to six years, because we let them dry out as long as possible. After the logs are dried and sorted, the logs are then put through the lathing process.

Step 3: Lathing Process
In the lathing process a regular tree is shaped to be perfectly round from one end of the log to the other. The wall logs for our milled log cabins need to be the same shape and size to fit together for easy assembling. These milled logs can be placed almost anywhere in the house, because they are all around the same size and built to the same specs. Yellowstone Log Homes has several lathe machines at our facility, but each lathe machine has unique specialities for longer or shorter logs, logs with different diameters, etc. Most of our logs are put through the lathing process, with the exception of the logs for our custom log homes.

Step 4: Hand-Crafted Division
Logs with a more rough form are set aside in a pile to be used for our custom log homes. At our hand-crafted division we peel the bark, draw-knife the wood and trim and notch the wood to fit together along the length of the log and in the corners, like Lincoln Logs. These particular logs are not put through the lathe, so the logs will have a more custom, rustic look. Unlike our milled log homes, every log is different and must be fit together and assembled prior to shipping. Each individual log will then be taken apart and labeled, to be put on a semi-trailer and shipped to the customer's job site.

Every step of the log cabin construction process is done with quality workmanship and skill.  At Yellowstone Log Homes we offer a number of log home floor plans and different log home styles, but we specialize in the Swedish Cope, Half-Log Siding, and Hand-Crafted log homes. If you would like to learn more about our log homes, feel free to call Yellowstone Log Homes today at (208) 745-8108 for more information.