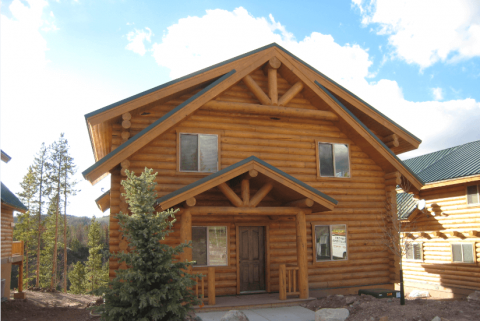 02 Jan

Guide to Choosing a Log Home Floor Plan

If you are planning on building a log home in the future, the time to start the planning process is now. Even if you do not foresee yourself building a log home this year, next year or for a long time, it is never too early to start gathering ideas of what types of log home floor plans you are interested in. Here are a few tips to keep in mind to help you prepare to choose a log home floor plan.

Know Your Budget

Budget is often the deciding factor when it comes to choosing a floor plan. Determine which floor plan will accommodate your budget, lifestyle and best meet your expectations. Know your limits of what you can afford and stay closely within them by choosing the right floor plan. If you are on a tighter budget, consider floor plans that are more rectangular, as they are more economical. You'd be surprised which log homes you can afford when you are on a budget. Ask Yellowstone Log Homes which floor plans they'd recommend for your taste and budget.

Consider Property Layout

Properties are divided into many different shapes and sizes, with unique views. Choose a floor plan to best fit the size and shape of your property. Make sure the floor plan will sit at an angle to be able to take advantage of those views! Some floor plans are customized to certain lot shapes and more suitable to certain lots than others. Choose a floor plan which is the perfect match for your property, not someone else's property.

Keep the Long Term in Mind

Think long term when you are choosing a floor plan. Will your floor plan be able to accommodate your needs as time passes? Assume you will need extra space in the future, because most likely you will. Log homes are great places for family activities and parties with friends. Maybe you will have enough rooms in your log home to accommodate your family now, but what about when your family expands? Or, on the other end, if you are planning on retiring in your log home, maybe choose a log home you can maintain easily.

Simple Vs. Complex Floor Plans

Floor plans which are easier to build will cost less, it is that simple. If budget is a factor for you, consider an economic floor plan recommended by Yellowstone Log Homes. Economic floor plans typically are simpler and less work for the contractor to build. Log homes with four corners are much easier to build than floor plans with a less square design and many corners. Yellowstone Log Homes offers more than twenty floor plans to choose from, so you can pick an attractive log home that fits your budget.

Consider Your Lifestyle

Your unique lifestyle is always important to consider when choosing a floor plan. Every lifestyle will have unique preferences in rooms, room sizes, entertainment centers, bonus rooms, kitchens, kitchen sizes, living rooms, garages, etc. Everything comes with a price and it is up to you to decide if you would like to spend or cut back in your log home. Consider what you value in a log home and decide if that floor plan will match your lifestyle needs.

Communicate with Significant Other & Salesmen

Work together with your significant other to agree on a floor plan. Seems obvious, right? One reason this is listed is because the planning process for your log home is meant to be an enjoyable one. Communicating with your significant other about your expectations for a log home also makes it easier to communicate clearly with a log home salesmen. When possible, tour many different log homes and discuss what you liked. Understanding these preferences now will make it easier to choose a floor plan in the future. Ultimately, however, a log home salesmen can help match you with a floor plan best suited to both your needs and interests.

Official Log Home Planning Guide

If you want to receive more information to help you choose a log home floor plan, Yellowstone Log Home offers a Log Home Planning Guide you may purchase for $10. The book includes all our available floor plans and log styles you may choose from at our log company. Professional photographs and descriptions of each of the floor plans are provided. Call us at (208) 745-8108 to schedule an appointment with one of our log home salesmen to discuss the different log home floor plans available.